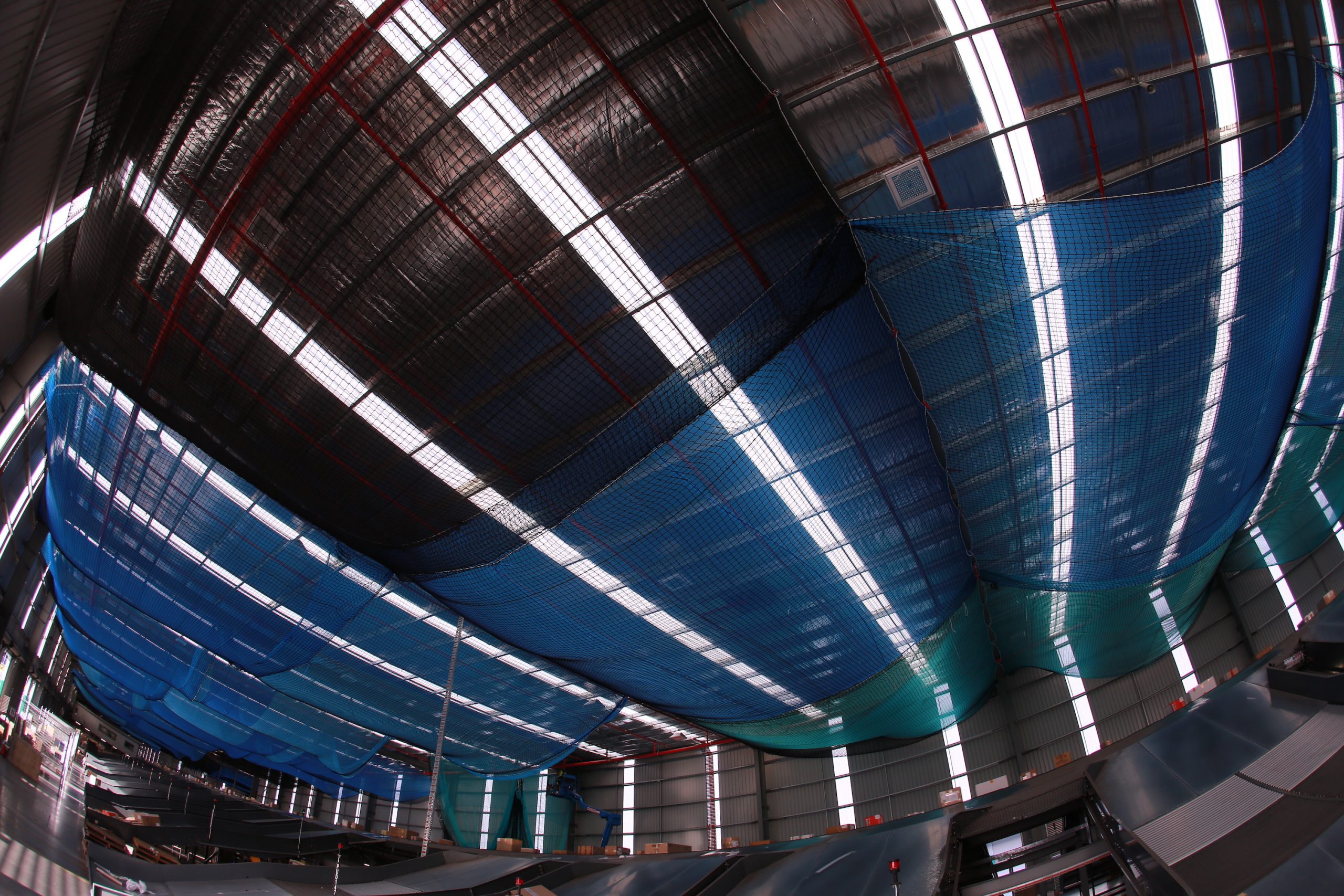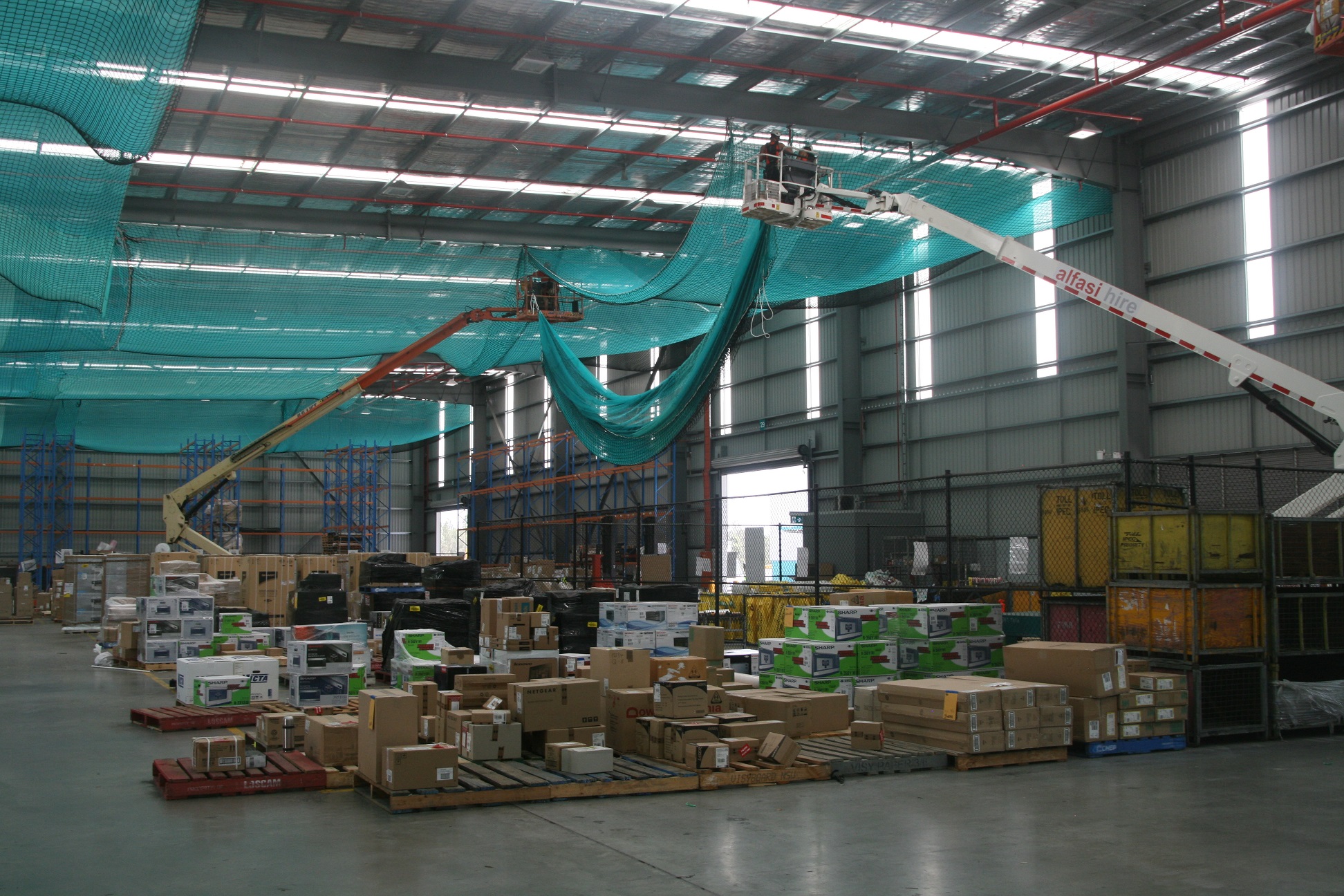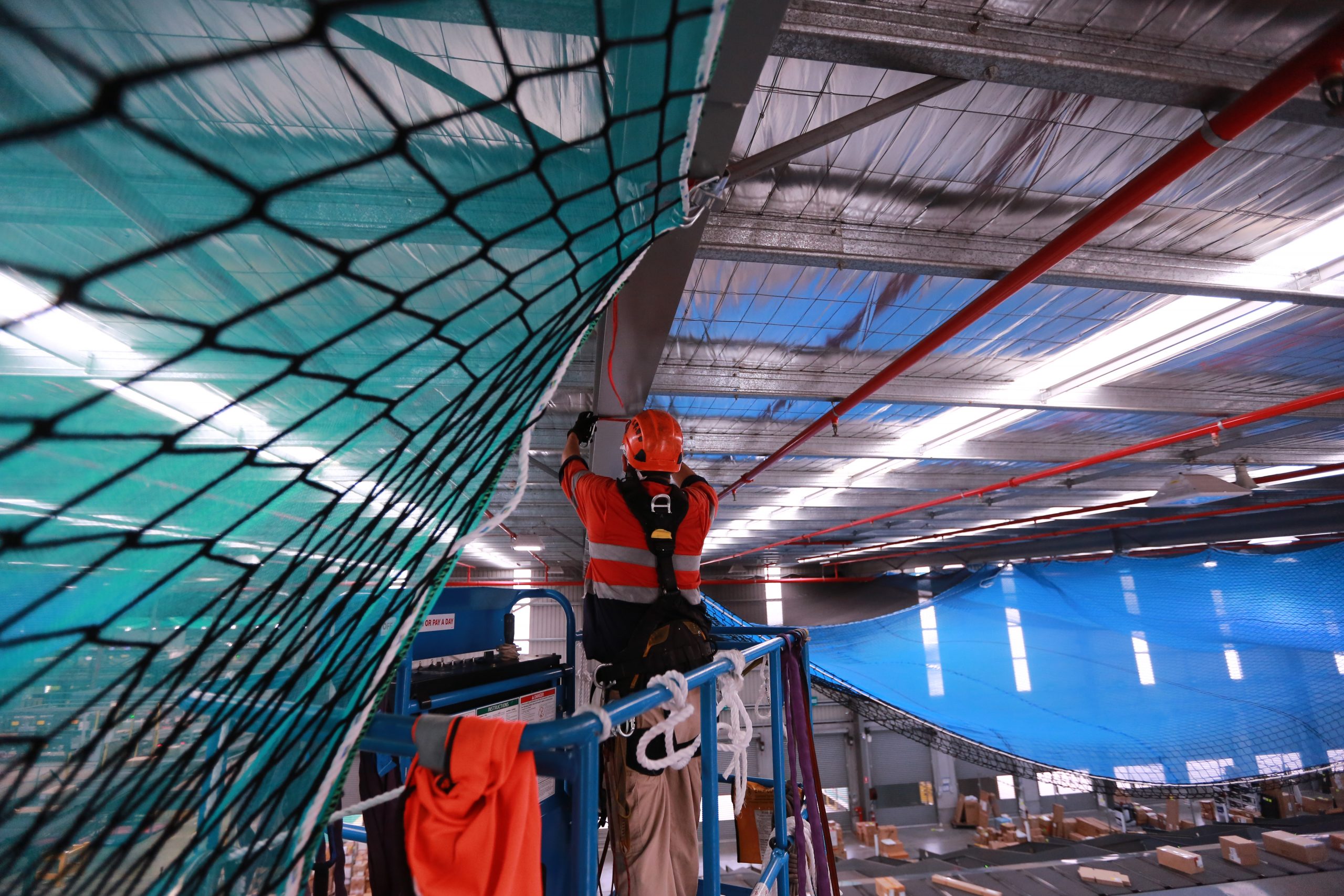 Logistics Warehouse, Sydney
A large-scale Fall Arrest/ Debris Netting installation via EWP and rope access
Over 54,000 sqm of safety netting fixed to roof framing structure beneath the whole roof area in one installation, using specialist beam clamp attachments and tie ropes. Access via a combination of EWP and Industrial Rope Access aid climbing techniques.
Objective:
To protect roof workers removing and re-roofing and offer overhead protection to the very busy production line below without hindering the logistics process.
Outcome:
The client noted that it was critical to their operations that all plants and conveyors were to remain in operation during the roof replacement process. Any loss of momentum would have resulted in millions of dollars of lost revenue. The project was completed on time and on budget.
Benefits:
The warehouse is fully operational throughout. Two-way protection offered by Safety Netting – Fall Arrest and Overhead Protection.
Photo Gallery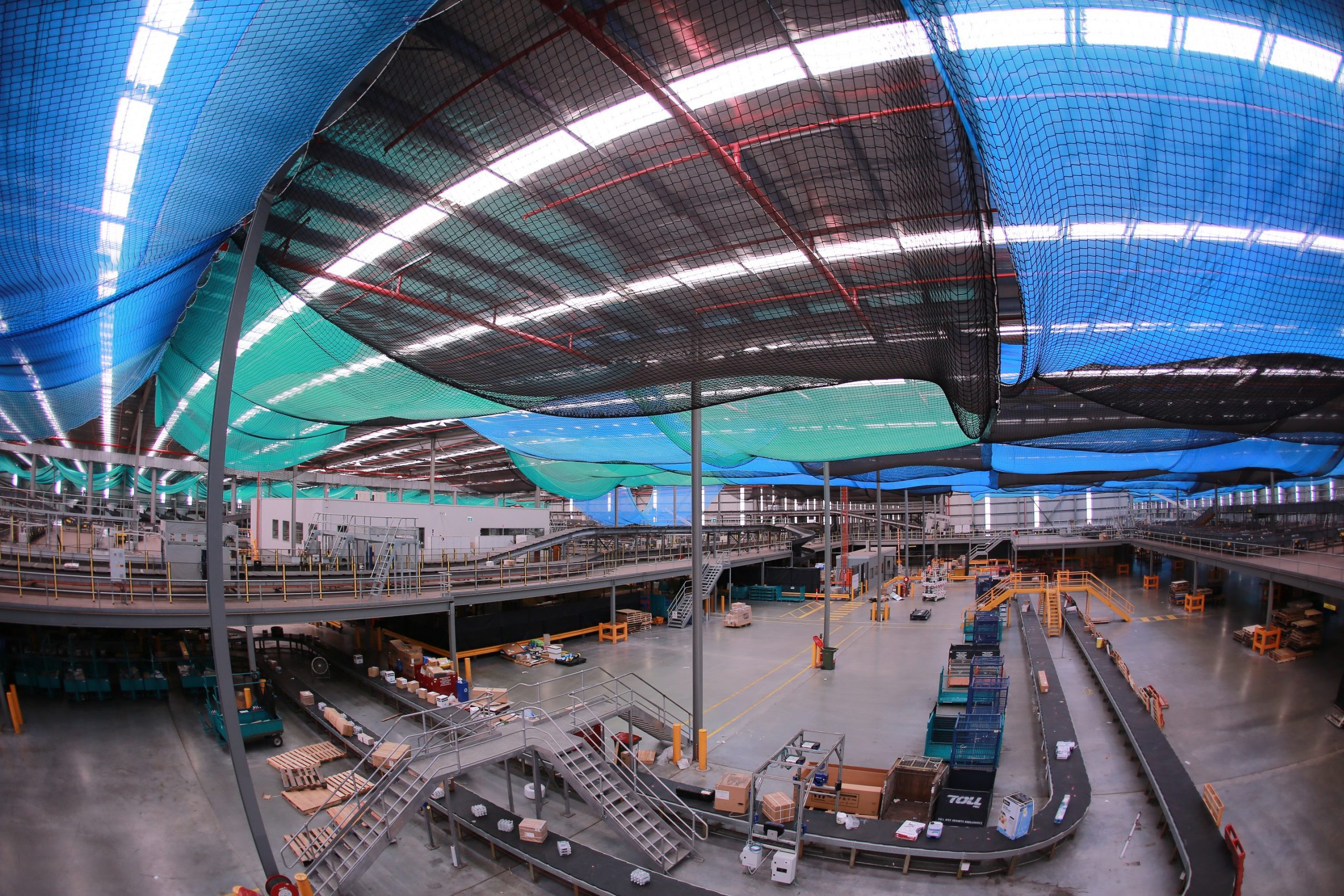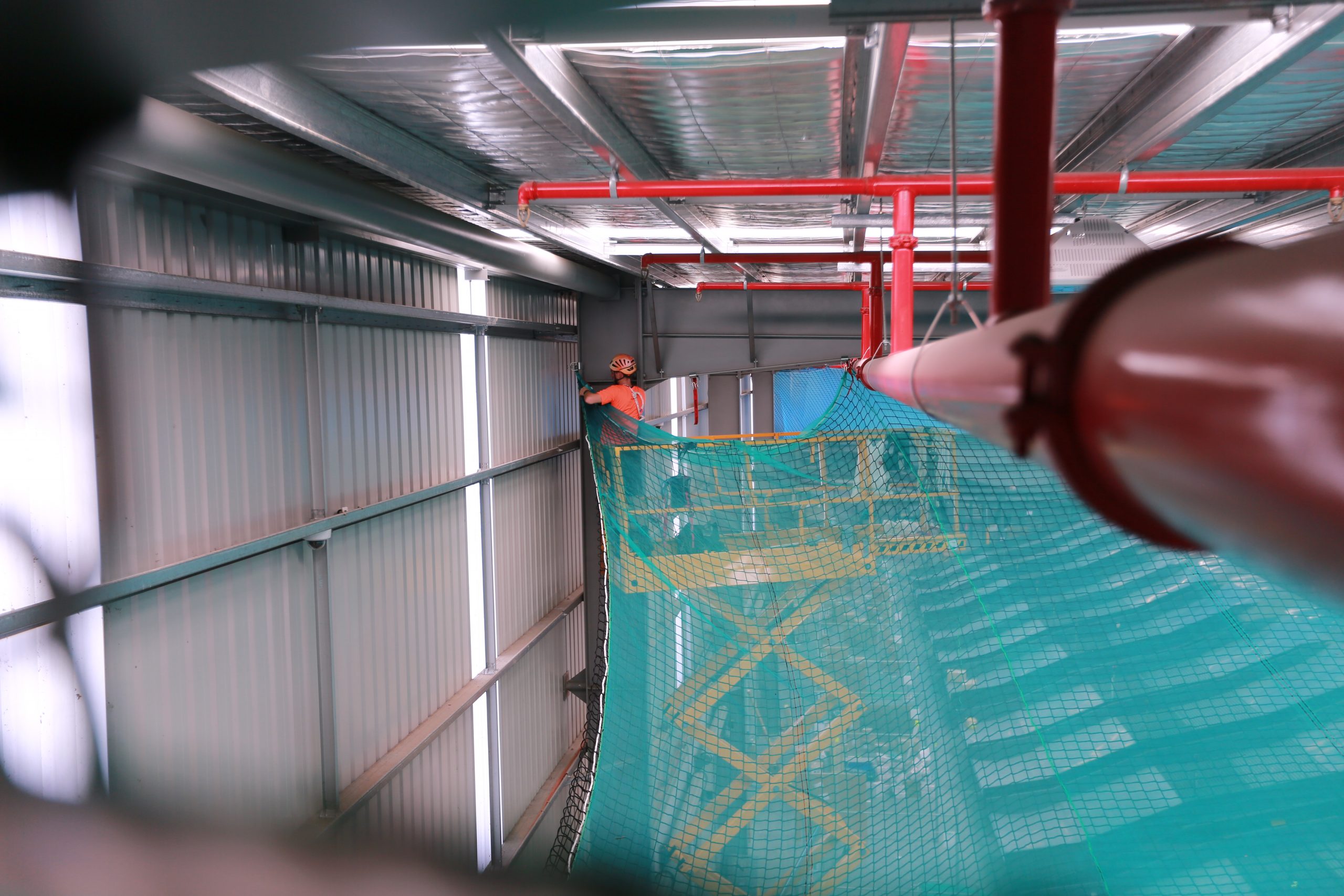 Like what we do?
Talk to an expert about your requirements
Call 1300 KERRECT (537 732) or send an enquiry below: