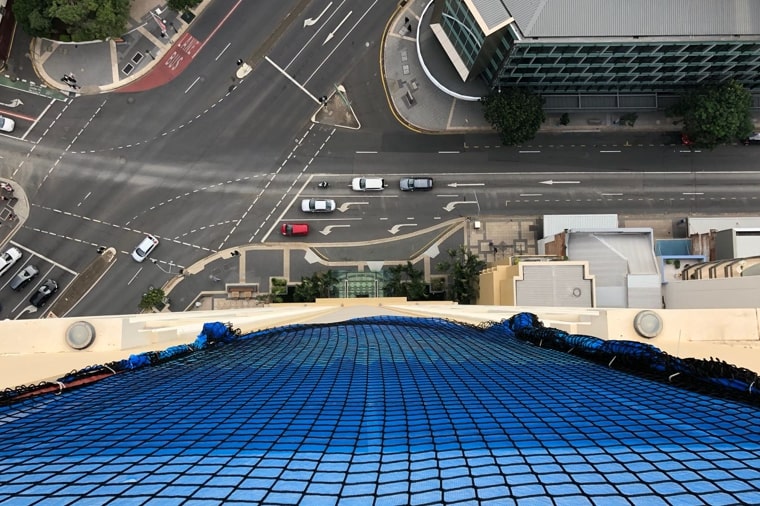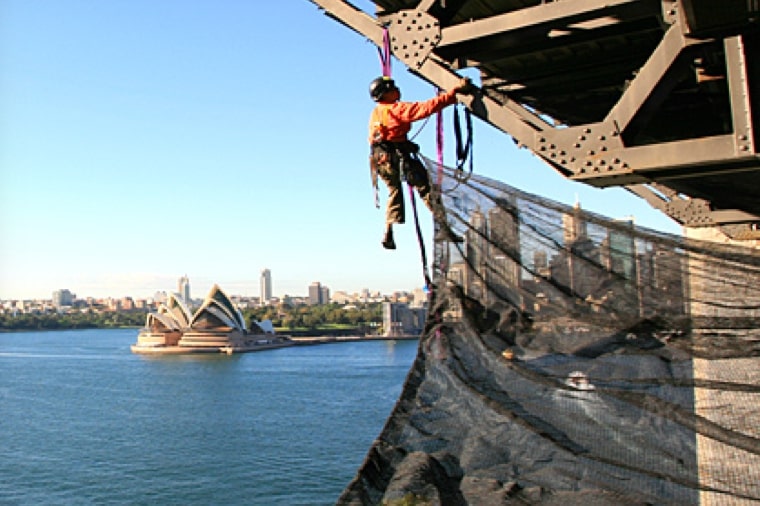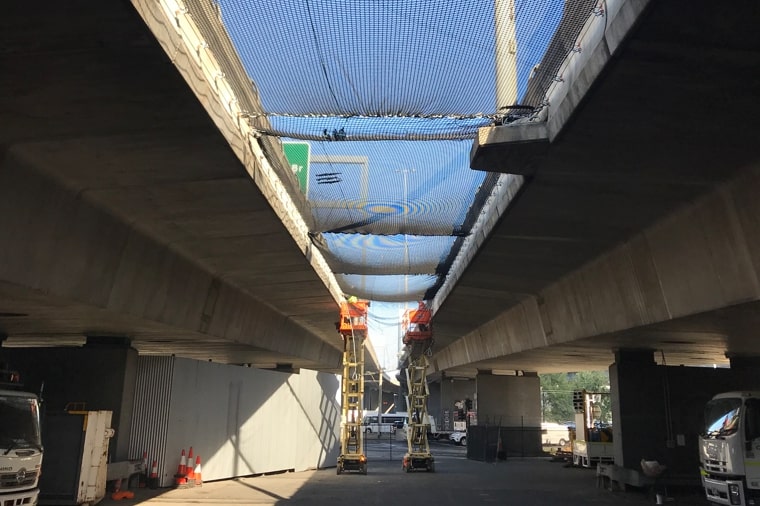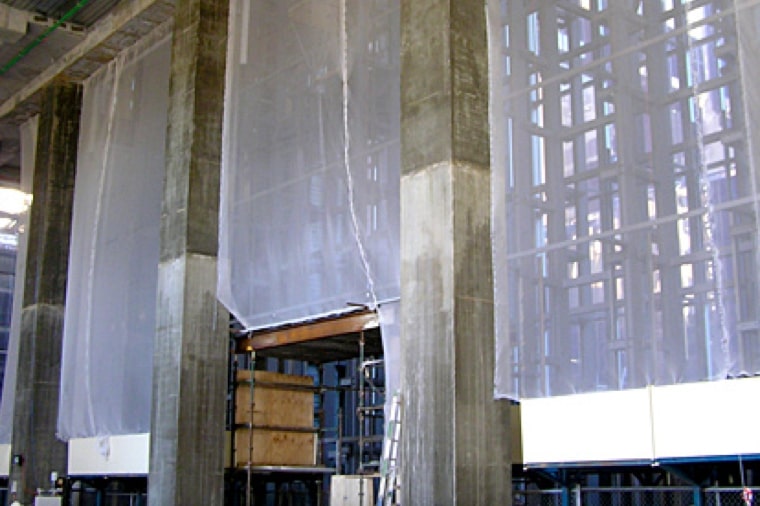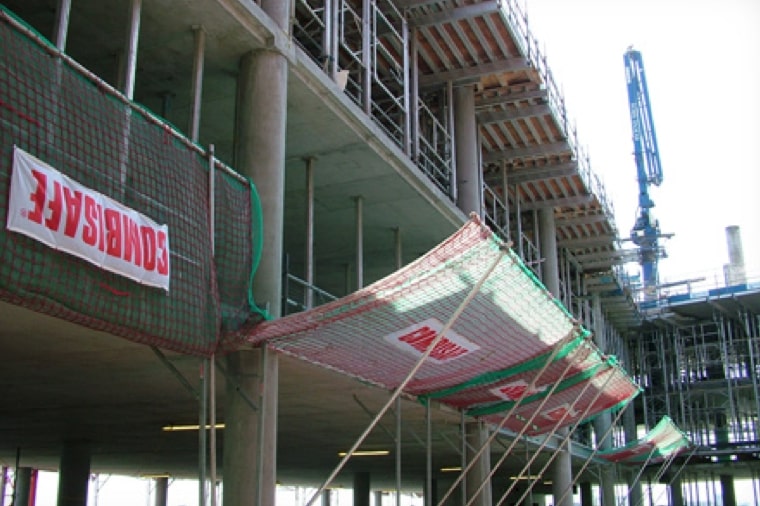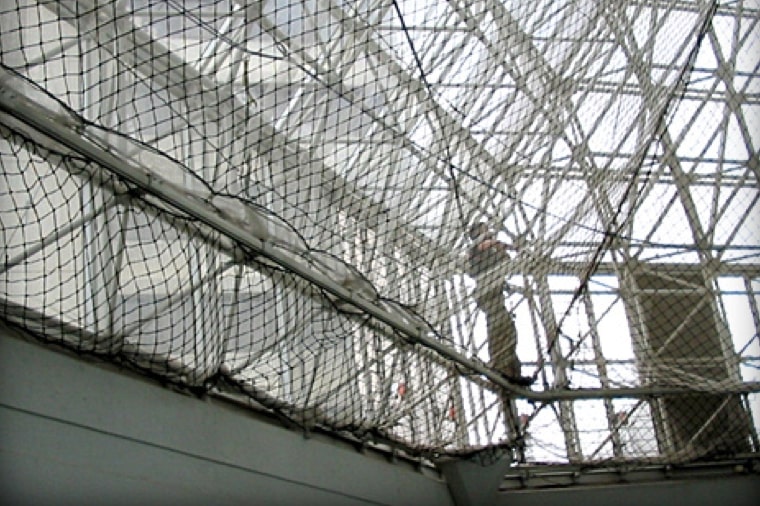 Kerrect Netting Solutions
We are Australia's qualified safety netting experts, Engineering, designing, supplying, and installing our own fully compliant safety netting products. We can provide safety netting for collective fall protection, construction catchnets, and personnel nets. We can design and purpose build unique catchfan and debris netting systems for any situation. We can design and install netting for building and structural containment and catching. We can even design netting solutions for architectural special effects lighting.
Our safety and industrial netting systems are unlimited by size, shape, or configuration and can be used to capture or contain in any scenario. Infinitely flexible, we believe no other product in the market comes close to our netting in terms of safety, variability of application, and cost-effectiveness, when fitted by our experienced installers.
We're safety netting experts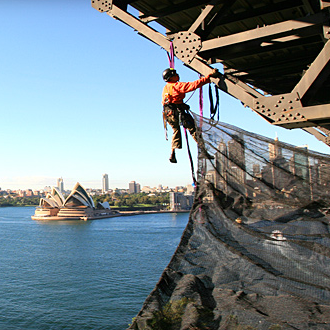 Kerrect Safety Netting
Fully compliant, collective Safety Netting solutions to protect all workers above and below.
Find out more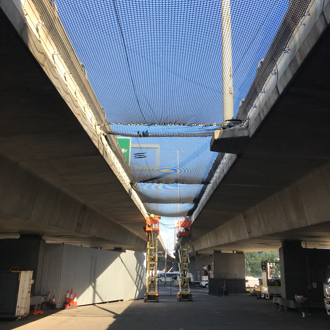 Kerrect Overhead Netting
Certified fall arrest netting combined with a materials catching overlay, provides protection below work areas from falling tools, materials and even building or structural elements.
Find out more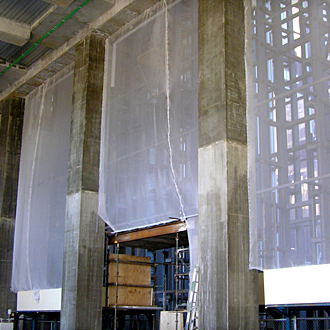 Kerrect Containment & Encapsulation Netting
Encapsulation of work areas or loose elements of buildings and structures, provides an immediate containment solution for the short or long term.
Find out more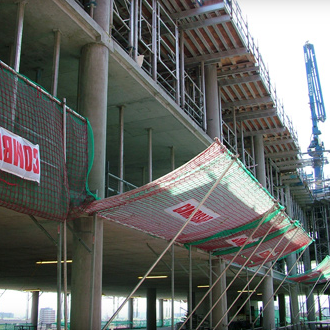 Kerrect Safety Net Fans
Installed and certified by Kerrect, Safety Net Fans provide additional measures of overhead protection to exposed building perimeters during the construction process.
Find out more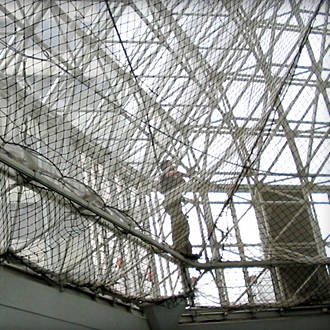 Kerrect Industrial Netting
Our industrial netting solutions include architectural steel netting, bird/pest control, anti-litter (containment systems for landfill and construction sites), and operable warehouse pallet rack netting systems.
Find out more