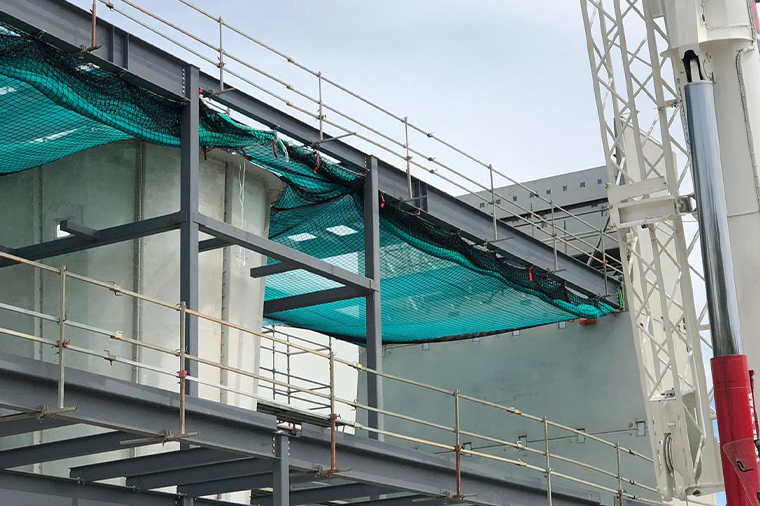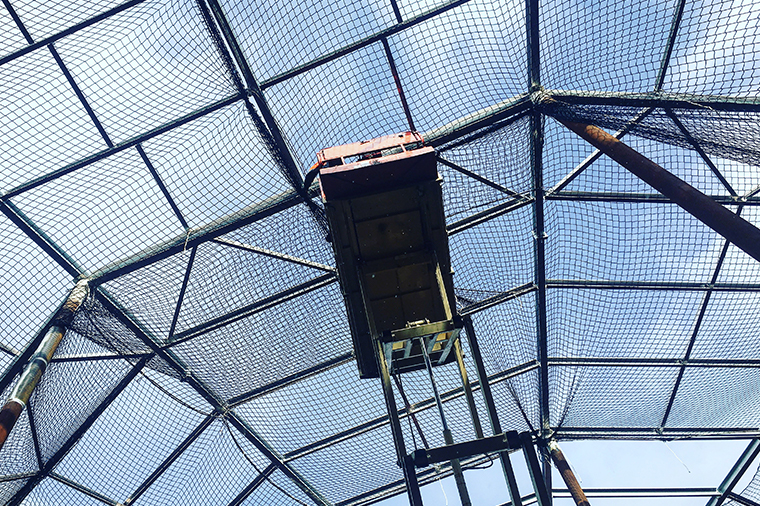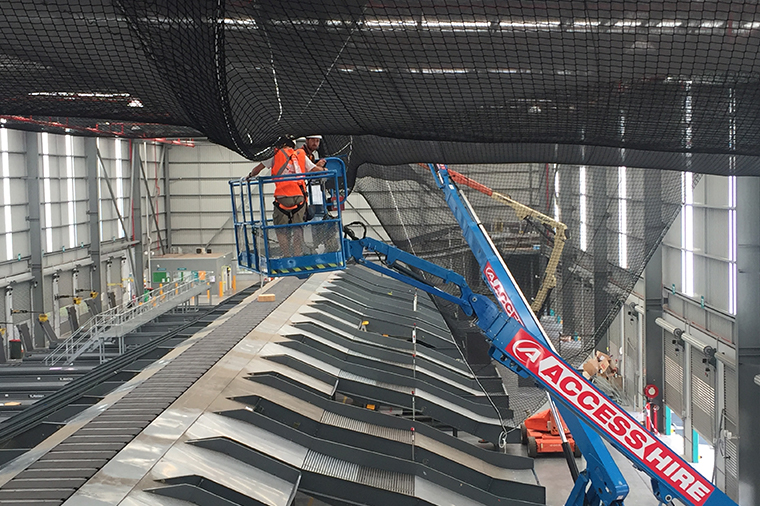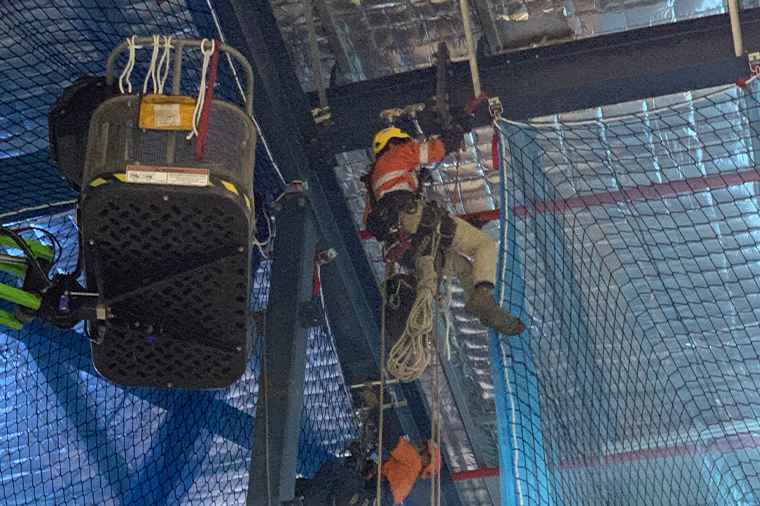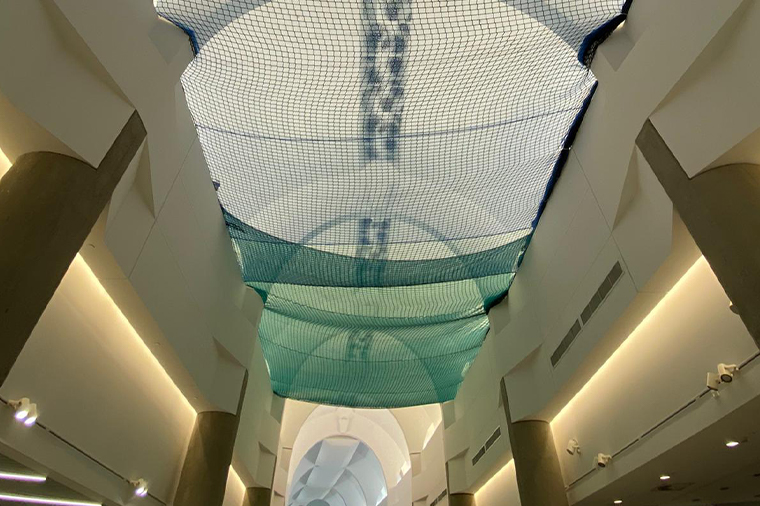 Safety Nets
We provide fast and cost-effective fall arrest and overhead protection solutions, to give complete collective protection to all your workers both above and below.
Installed by our teams of qualified and experienced safety net riggers, our safety nets provide a 'soft catch' in the event of a fall and enable easy rescue. Ideal for use beneath new and replacement roofs or for covering voids; the flexibility of our safety nets means they can be used anywhere.
All our safety nets are manufactured, installed and certified compliant with BS-EN 1263 and BS 8411.
Speak to an expert