Height Safety Experts
Combining our three core skill sets of Height Safety,
Rope Access and Safety Netting, we are the go-to experts for working safely at height without scaffolding; specialising in:
Kerrect is accredited by

More about us
Our experienced team has a strong background in construction with qualifications in Civil and Structural Engineering, Building Studies and WHS. We are a licensed contractor, able to mobilise and operate in all Australian states and territories, as well as offshore and overseas.
Our extensive industry knowledge and expertise mean we can provide bespoke make safe solutions for unique situations. Our personal and highly professional approach means your goals are met and the safety of your workplace is ensured. Working together with your team, we control the risks and achieve the best possible outcome for you.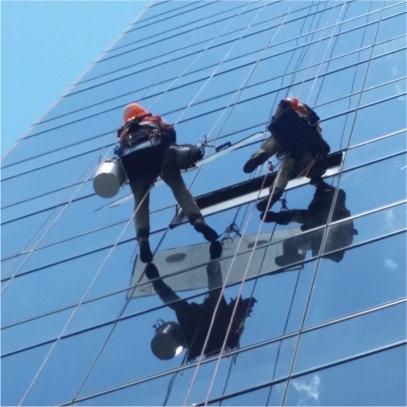 Repairs & Maintenance
Repairs and maintenance for your commercial, industrial, public or residential buildings, with the experience and skill to work with heritage or unusual materials and flammable cladding.
Find out more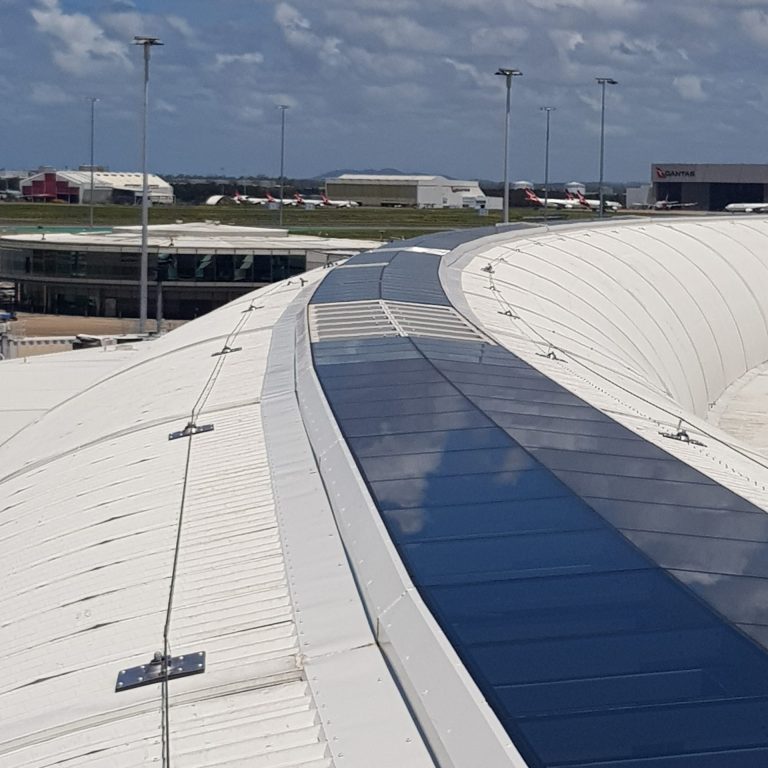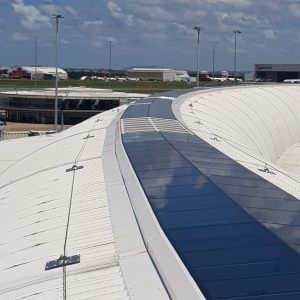 Installation solutions
Installation of temporary and permanent safety, access, and netting systems so you can safely carry out your own construction, access, or repairs and maintenance work.
Find out more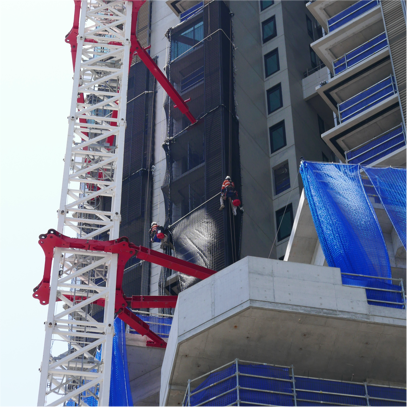 Problem-solving solutions
Problem-solving bespoke safety, access and netting solutions for even your most extreme height, depth or surrounding impact challenge.
Find out more
Extensive collective experience in all industry sectors
Fully qualified teams of directly employed staff
Code Compliant with the National Code of Practice for the Construction Industry and Government Implementation Guidelines
Compliant with all relevant WHS Regulations and practices. Prequalified with Cm3 and Avetta contractor safety management systems
Insurance specific and appropriate for the work we do: Public Liability ($20m) Professional Indemnity ($10m)
Established for over 20 years, with a strong industry reputation
What our clients say
Thanks to Kerrect we were able to look after any corrosion issues on The Tower. They fully Service & Certify our Height Safety Systems, anchor points, etc., on an annual basis. We are very happy with the services Kerrect offers and look forward to continuing to work with them in the future.
Tom Hyland
NSW Facilities Manager, Air Services Australia
We had special, custom made rigs, to suspend our scanners off the roofs of the sails so that we made sure we collected 100 percent of the data… we would like to thank Kerrect Group for their expertise in keeping the team and the equipment safe on the sails of The Opera House.
Scottish 10
Opera House Project
At relatively short notice, Kerrect was able to design and construct a custom-built and longer-than-usual rig that was strong enough to be ultra-safe, but also able to be mounted and de-mounted from the pit wall in a matter of seconds. All in all, it was an enormous ask for any company, and Kerrect blew us away with their professionalism, calm approach, and above all their adaptability – it was exactly what we needed for a live stunt like the Man vs Rocket challenge.
Chris Secker
Festival Director, Top Gear Festival Sydney
Kerrect Group were excellent, we've used them numerous times and each job has been within time and budget. They are professional company and great to work with.
Scott
Ballina Scaffolding
Kerrect were very diligent and timely. We were very impressed with their quality of work. They were professional and courteous. We've used them for other smaller projects, but this was the biggest – we would have no problem using them again.
Pat Bermingham
Total Projects, the Gabba, Brisbane
We have been working with Kerrect for nearly 4 years, they are employed to do annual roof and safety inspections/testing at Tweed, Ballina & Browns Plains Centre. If anything fails, we also use their services for repairs and maintenance. They have been nothing but punctual and helpful. John Crabtree specifically, is the nicest man, great person, and has only supplied excellent quality of work.
Melinda Cusack, CBRE
Total Projects, the Gabba, Brisbane
Speak to us about your requirements
Sign up to get the latest news from Kerrect