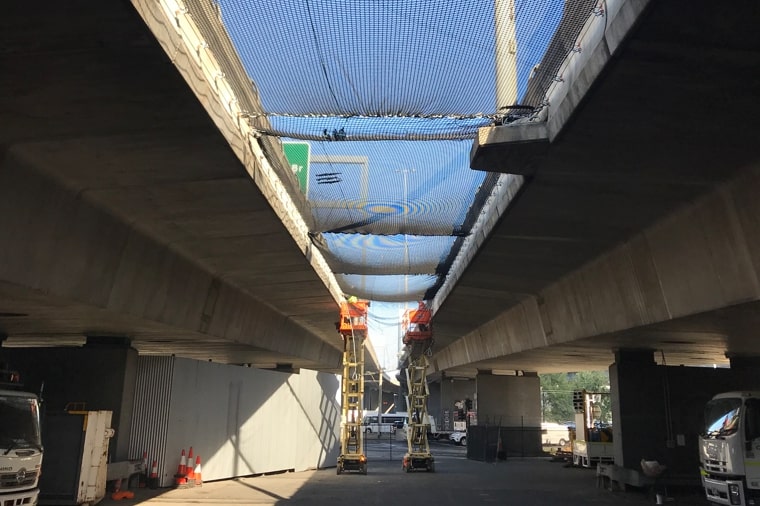 Kerrect Overhead Netting
Our certified fall arrest netting combined with a materials catching overlay, provides protection below work areas from falling tools, materials and even building or structural elements.
Used independently or as part of a fall protection system for workers above, our overhead netting systems provide complete protection enabling activities to continue unhindered beneath. Where work needs to continue below, they offer a safe and effective means of maintaining daily operations and accelerating the progress of the project.
Quickly and easily installed, our overhead netting systems are an immediate solution to protecting your workers from overhead safety hazards.
Speak to an expert