home / news / News / Kerrect Safety Netting
Kerrect Safety Netting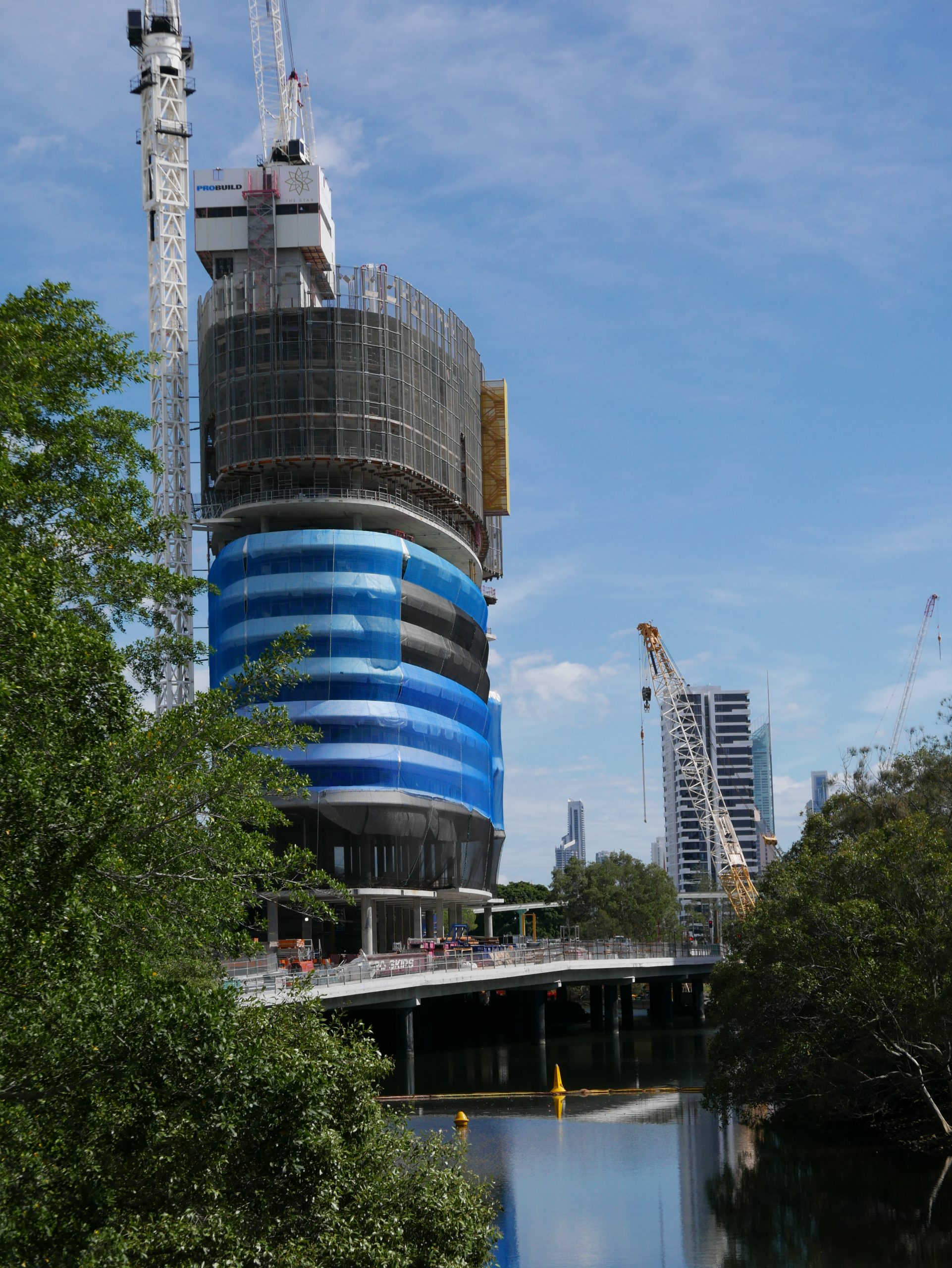 Over 15 years ago Kerrect introduced safety netting to the Australian market as a form of passive fall protection. Since then, we have built a strong reputation on finding the most innovative, flexible and cost-effective solution to carry out all forms of maintenance and repairs and provide the safest environment for your workers. As a team of qualified professionals with backgrounds in Engineering, building and construction we pride ourselves on being able to solve the unsolvable. We hold all necessary certification and licensing, so you know you are in good hands. The combination of our three core services (access, safety and netting) means that we can provide unique bespoke solutions to not only access an area where work is required, but also carry out that work on your behalf, safely and with full protection to prevent impact to the surroundings, workplace, operations or environment.
Overhead Protection Netting
Quickly and easily installed, Kerrect overhead netting systems with material catching overlays are an immediate solution to recognised overhead safety hazards and provide protection to work areas below from falling tools, materials and even structural elements. Positioned and installed by our qualified and experienced team, our overhead netting systems enable your works to progress unhindered below.
Personnel Safety Netting / Fall Arrest Netting
Certified fall arrest netting (BS-EN 1263) with or without a material catching overlays, provide a complete 'soft catch' alternative or supplement to traditional fall arrest systems. The soft catch netting offers high energy absorption which drastically lessens the impact on the fallen person, reducing the risk of injury. Employees can carry out their work with or without the use of additional PPE (Personal Protective Equipment), however, with the certified fall arrest netting in place workers can avoid the risk of harness suspension trauma and can be easily rescued, often by simply climbing out of the net without the need for high-risk rescue scenarios.
Our team employ the use of safety netting and industrial rope access techniques to carry out all manner or maintenance and repair. We offer inspection, removal and make safe of combustible cladding, façade rectification, replacement or removal, sealing and waterproofing, specialty cleaning such as pressure washing and sign installation or repairs. Each job is specifically approached to ensure the job is done quickly, efficiently and with minimal disruption.
Containment and Encapsulation Netting
We understand that sometimes unexpected maintenance issues occur that cannot be rectified in their entirety due to budget or logistical restraints. Kerrect containment and encapsulation netting is an immediate solution to provide a safe environment while you decide the best course of action for long term remedial strategy. With Kerrect netting, work areas or unsafe elements of buildings and structures such as loose brickwork/tiles/render/concrete, damaged façade or roof sheeting can be quickly contained without compromising on the building's aesthetic. Kerrect offer netting in all manner of colours and mesh sizing to provide discrete solutions unique to each project. With options to suit modern and older style buildings and construction sites, Kerrect Containment and Encapsulation Netting can be installed quickly by our experts, allowing peace of mind while you consider further options for restoration.
Safety Net Fans
Installed and certified by Kerrect, Safety Net Fans provide additional measures of overhead protection to exposed building perimeters during the construction process. Our nets are designed to offer larger areas for fall catchment and protection from overhead hazards where low-level hoardings are not possible or must be removed. Safety Net Fans can also be raised as the construction height increases.
Kerrect's Safety Net Fans are not just for construction zones, they are an effective solution that can be installed on existing buildings and structures to protect both your workers and the general public during remedial and refurbishment works.
Tension Netting Platforms (Walk On Nets)
Our tension netting systems provide a temporary work platform, suspended beneath the work area without the need for heavy duty 'ground up' access systems. This approach can provide ease of access to areas that may be otherwise inaccessible from below such as bridges, jetties, and atriums. These nets can be erected and removed quickly for all types of inspection, maintenance and installation works
Industrial Netting
In addition to safety netting, Kerrect also specialize in a variety of industrial netting options. Each project is given great consideration to maximise effectiveness, safety and budget, regardless of the size or duration of the project. We pride ourselves on finding bespoke solutions to your netting needs. Some examples include:
Pallett Rack Safety Netting is often necessary to control falling objects and meet WH&S guidelines in a warehouse environment. Pallett Rack Netting allows overhead protection for your staff from falling goods but also protects your stock from damage, reducing waste costs.

Anti-Litter Netting is an effective was to ensure stray litter and debris are not spread to the surrounding environment at disposal and recycling sites. Depending on the site and the typical weather, Kerrect can provide effective containment measures to maximize waste management.

Bird & Pest Control Netting allows for longer periods of time between routine maintenance and cleaning of structures and buildings. By preventing the unwanted entry of birds, animals, and pests, you will reduce the associated litter and mess, therefore maintaining the aesthetic and safety of your building and increasing the longevity of your asset and its surface finishes


For something completely different, Visual Effect Light Netting is a unique opportunity to set or enhance the architectural tone of a venue. Light netting can simply be installed over a venue such as a street market or festival, or it can be stretched and manipulated into any shape to create unique designs.
As with any of our netting solutions, if you can think of it, we will find a way to make it happen. If you have any queries or would like to discuss a potential project, please contact one of our specialists. We look forward to working with you.
Sign up to get the latest news from Kerrect